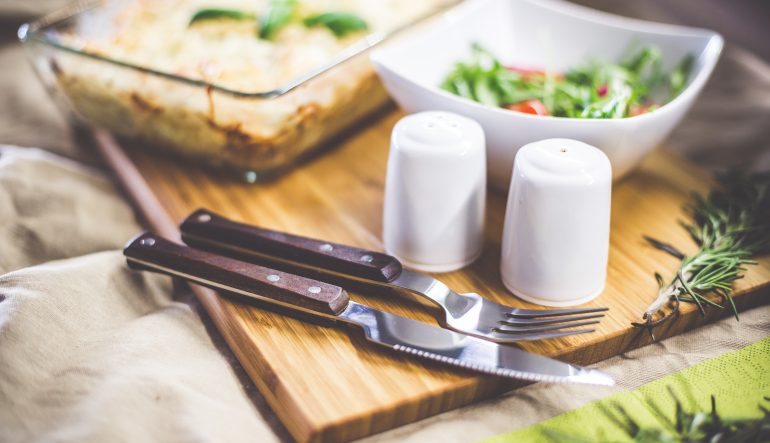 Slovakia – The Crossroad
With our events you can taste the history of Slovakia. Slovakia located in the hearth of Europe was on the crossroads of the old trade routes that influenced our gastronomy. Some of the famous trade routes that used to pass through our country were the JANTÁROVÁ CESTA (south to north) and the SILK ROAD (from the Far East). During our tasting events you will experience our history in its modern form made with good quality local ingredients.
But let's start from the beginnings. Gastronomy of our ancestors started when the early man mastered the fire and got familiar with roasting, cooking and meat preservation. In the beginnings it was a simple porridge made of various cereals – wheat, barley, millet. Gradually they started preparing meals from various domestic animals and poultry, forest game, water fowl, mushrooms and great variety of fresh water fish.
Thanks to the trade routes and the establishment of free royal cities, such as Banská Bystrica, diverse cultures and cuisines started to mix in Slovakia. Many dishes arrived with the crusades from Turkey (langoš, štrúdľa, rezance s tvarohom, pagáče, tarhoňa, guláš, klobása). Our cuisine has been also influenced by the Germans and Hungarians. Significant influence came from Vienna, France, later from the Czechs and also from other corners of Slovakia. This mixture has determined the uniqueness of Slovakian cuisine. Important is to mention also spices that were used not only for flavouring of the food but also as aphrodisiacs – saffron, ginger, coriander, savory, thyme and black pepper.
Sheep farming arrived in the 14th and 15th centuries together with the Wallachia culture and our famous bryndza (type of cheese) got here from Armenia via Russia. First bryndza dairy was established in Detva in 1787. Slovak exports to Vienna included lamb and sheep bowels that were used in the sausage production. Bryndza, that used to be made as hard cheese (similar to parmesan) was transported in sheep skins and later in geletas (type of wooden vessel). Later on the hard sheep cheese was being crushed and mixed with brine – making bryndza as it is known today.
It is also worthwhile to mention deliveries of ice from Štrbské pleso lake in Vysoké Tatry in 19th century directly to the palace of the empress Maria Theresa as well as to Budapest and Berlin.
Apart from vine, already mentioned in my blog about viticulture, beer has been consumed in the regions of Slovakia since the time of the old Germans – the first people known to use the hops. For Slavs the most traditional drink was the mead. Mead is mixed with blueberry juice, cinnamon and nutmeg. Some of the well known alcoholic beverages are distilled from plums, pears, apples, cherries and apricots.
Choose our event and taste of Slovakia.